We have added two popular features to Stuff over the past days.
Add to calendar:
On all public events it is now possible to add the event to your calendar in a single click. You can add to the following calendars:
Your personal Stuff calendar
Outlook Calendar
Google Calendar
Apple Calendar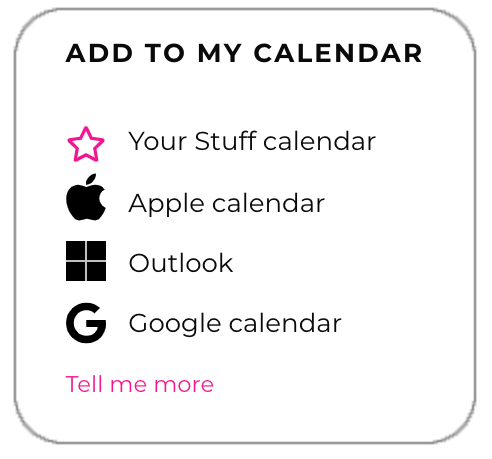 Read more about the "Add to calendar" feature.
Comment on private invitations
By popular request you can now comment on private invitations.

Guests and Host can comment.
No login or profile is required.
Comments are available after your RSVP
You can check out comments on our 1st Birthday Party invitation.